Details Overview
Taking charge of development to help Seepex exceed expectations.
Our initial involvement with Seepex began with Lion + Panda, a collaborative marketing team. They asked us to join the client in a meeting due to our technical background to answer any questions they couldn't. After the first meeting, we agreed to work together to benefit the client utilizing our collaborative resources.
In the first few months, our developers took over the backend development of a sales intranet platform. The portal at this time was filled with bugs and was written using deprecated PHP functions. After we fixed these bugs we also implemented other technologies to utilize the full potential of available technologies on the server.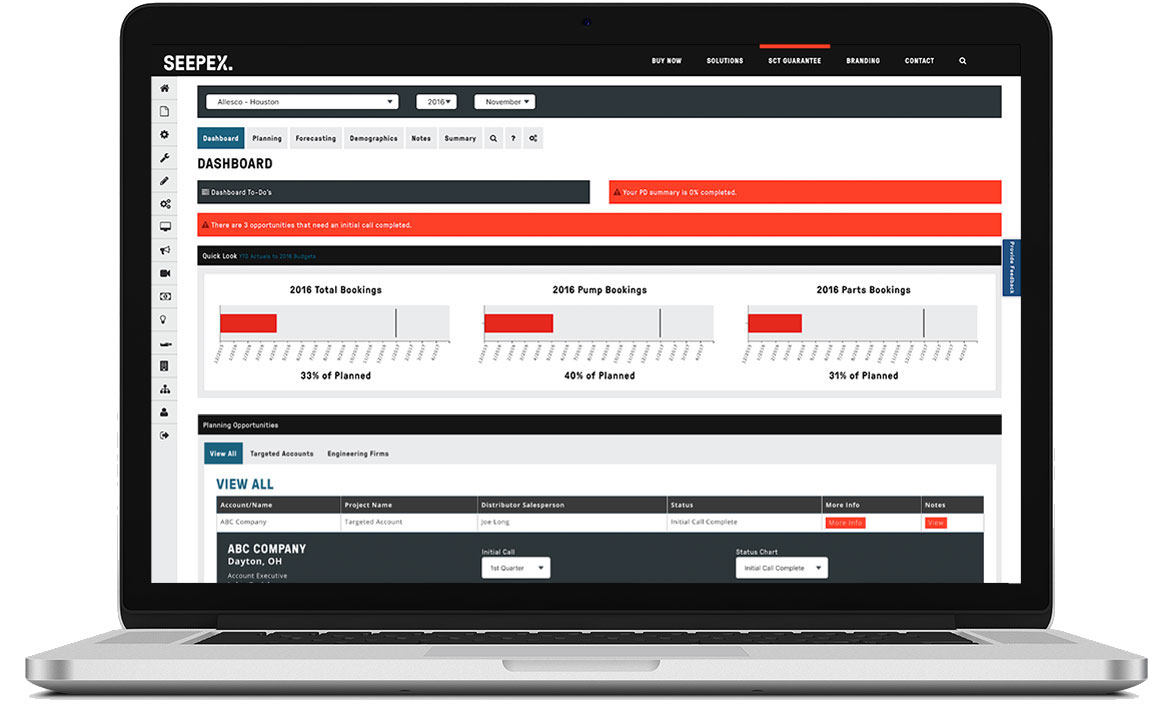 We implemented git control to avoid conflicts between our team and theirs, we introduced classes, removed instances of inline code, and reorganized the project for better scalability.
The results of our development resulted in a more efficient workflow, a faster portal, and most importantly, a growth in Seepex' revenue.
The Results
We put systems in place and taught designers to understand the development process.
More Efficient Workflow
Our implementation of git control on this project led to multiple teams being able to work together seamlessly without issues or conflicts.
A Faster Portal
Seepex sales teams and managers saw a decrease in load time and an increase in productivity, because of the continual server changes we made.
Growth In Revenue
Our efforts led the Seepex sales teams into becoming more efficient and allowed the international company to exceed their own revenue expectations.
How can we help?
Our solutions solve both simple and complex human problems. Begin with a gambit.